Getting PO's out should be easy. Following the OverDrive clean-as-you-go design,
there's no separate preparation to execute your PO's accurately and quickly.
---
The Replenishment Summary dashboard presents a bird's eye view of the suggested PO's for the day. Users learn to interpret the highlights and color coding within an instant to understand where the priorities are and which suppliers have enough volume to proceeed.
---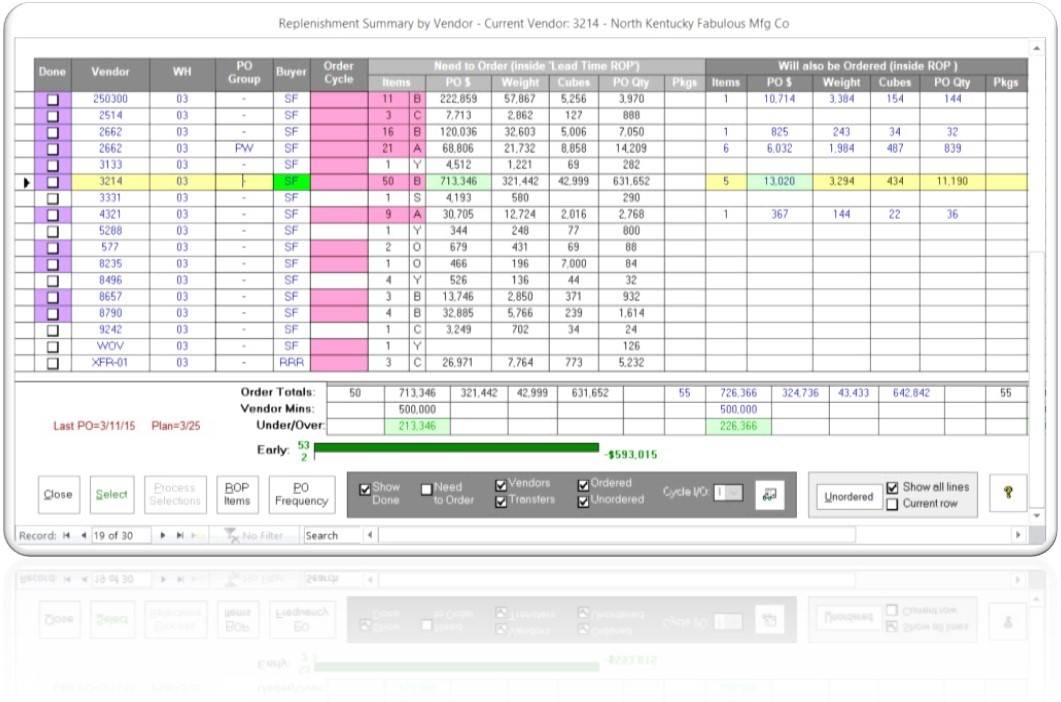 ---
Replenishments can be reviewed in detail before approving. Any system suggested order can be analyzed and adjusted on the fly within the replenishment.
---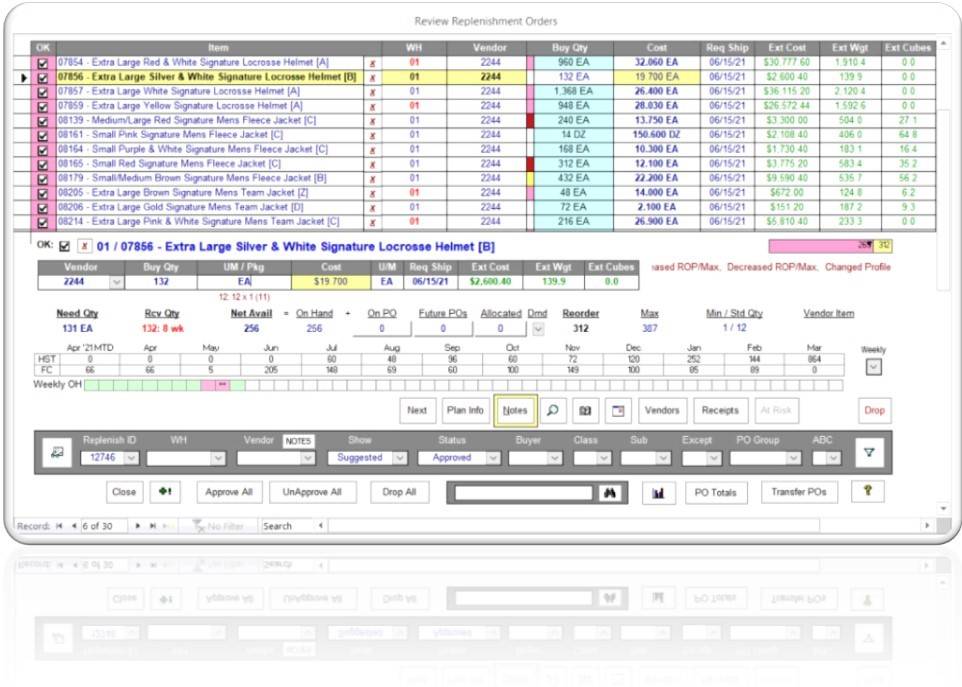 ---
A final review of the totals offers a number of tools to round up or down on supplier requirements or your own preferences for freight savings and optimization of your PO's.
---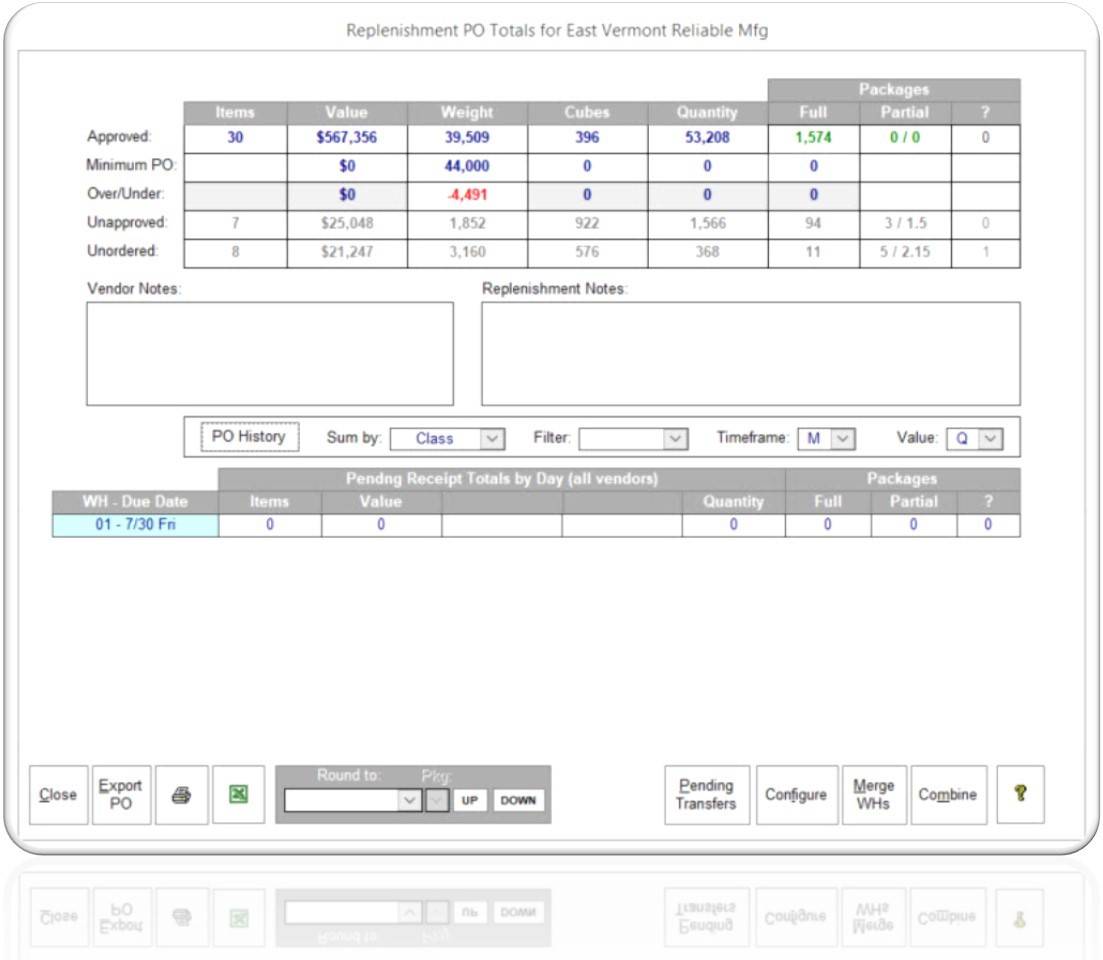 That's it - you're done!
With the right system and the proper workflow and methods, these 3 steps can be repeated with efficiency and accuracy over and over again. You'll have less PO's in your system and your turns will increase!
---
Let's work together to see how this could apply to your business.
You will always speak to a qualified inventory expert with real-world experience
(no sales reps following scripts).
Begin the journey to mastering your supply chain today!
Partner with OverDrive...
Leverage Your Existing ERP Data
High Returns... Easy Implementation
Empower Your Team
Productivity | Analysis | Efficiency | Collaboration
Protect Your ERP Investment
---