Most of your spreadsheets have errors in them. Don't believe us? Click the search below and read the horror stories. Mistakes in process lead to mistakes in your inventory.
---
In the OverDrive workspace, reports are reliable,
accurate, and available on demand.
---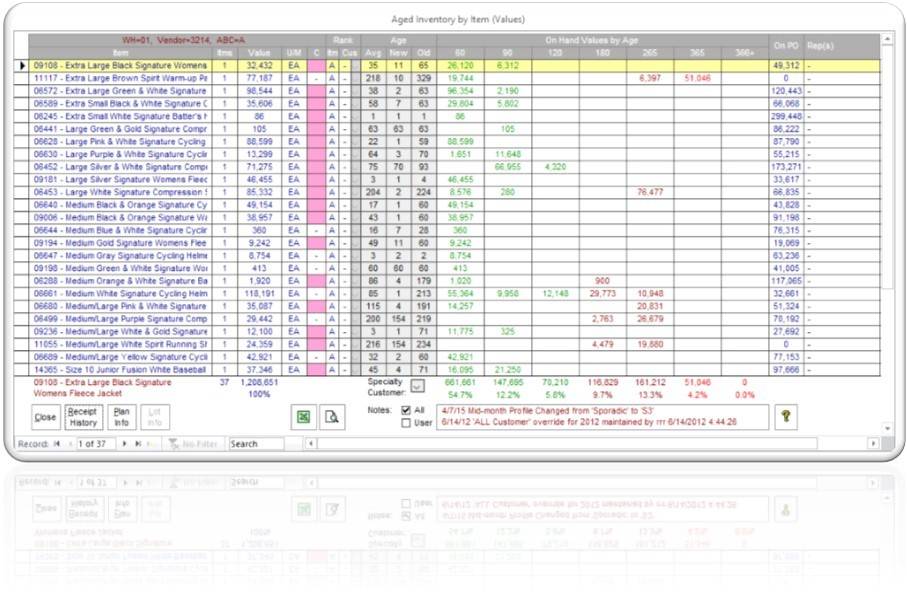 ---
You can drill down into the details or take corrective action directly within many reports. In this example, drill downs are available for receipt history, lot/expiration detail and the planning information dashboard.
---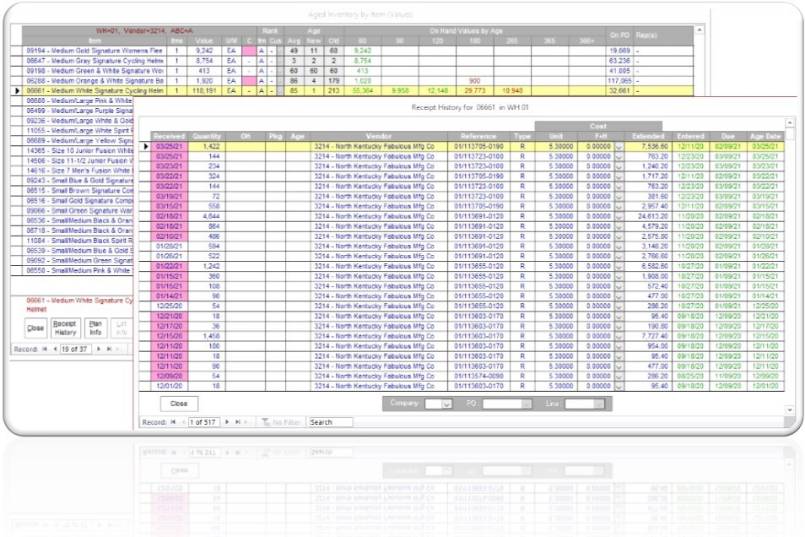 ---
The Planning Information dashboard is a launchpoint for buyers to diagnose an item's settings, behavior and forecast. There are limitless drill-downs and reports that a user can launch from just this one screen alone.
---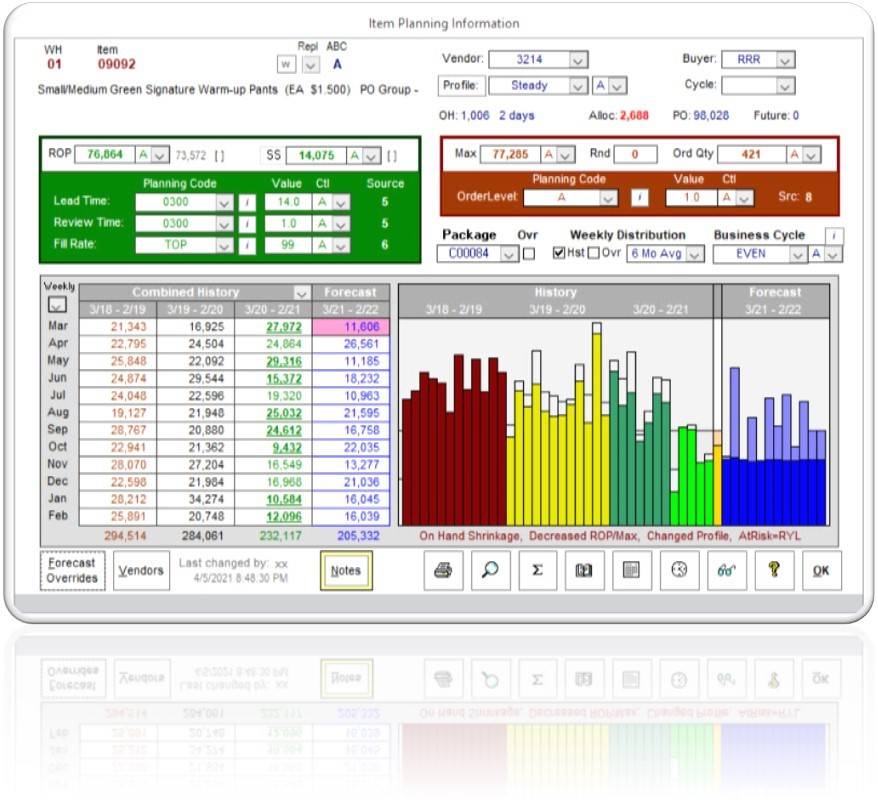 You can still customize reports and analyses with filtering and selection criteria. There are hundreds of combinations for you to get the perfect view into your supply chain and inventory.
---
Let's work together to see how this could apply to your business.
You will always speak to a qualified inventory expert with real-world experience
(no sales reps following scripts).
Begin the journey to mastering your supply chain today!
Partner with OverDrive...
Leverage Your Existing ERP Data
High Returns... Easy Implementation
Empower Your Team
Productivity | Analysis | Efficiency | Collaboration
Protect Your ERP Investment
---