We get it. Sometimes you have to stock certain items for special situations or agreements with your customers. These are potential high risk items and should be monitered even more closely.
---
You can run a report any time to see how your inventory is made up. In a few seconds for instance, you can run an aging report for your inventory with a twist: How many customers buy this item? Drill down into any group for detail on individual items and the aging information for them.
---

---
Once identified, these 1:1 item/customer relationships can be tagged generically or given details to the nature of the stocking agreement. Now this information is in one place for everyone to see and interact with!
Collaborate with customers and sales reps when needed to keep these items in the attention zone.
---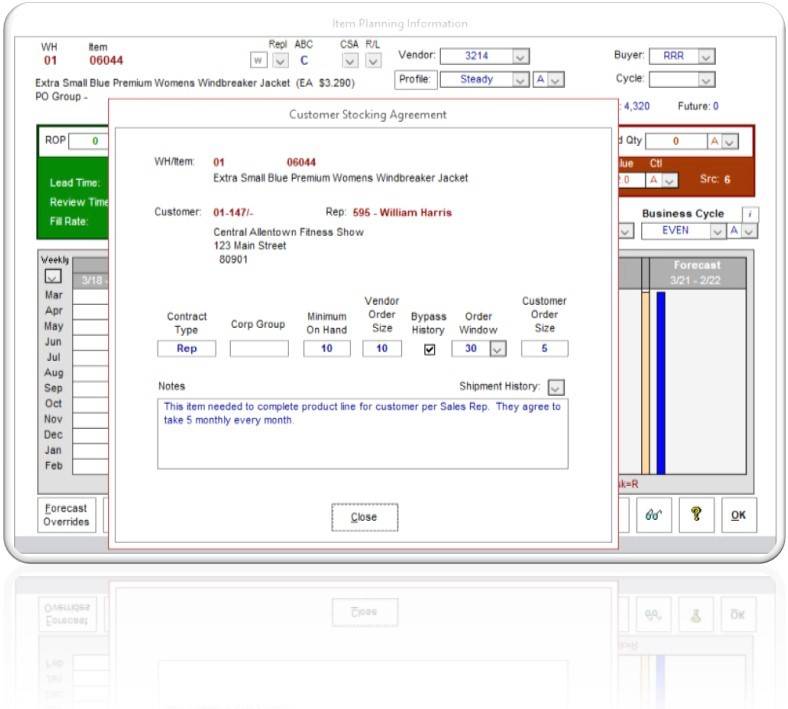 Simplified processes and increased visibility into your inventory; all tied to real functionality and all in one place for your team to use.
---
Let's work together to see how this could apply to your business.
You will always speak to a qualified inventory expert with real-world experience
(no sales reps following scripts).
Begin the journey to mastering your supply chain today!
Partner with OverDrive...
Leverage Your Existing ERP Data
High Returns... Easy Implementation
Empower Your Team
Productivity | Analysis | Efficiency | Collaboration
Protect Your ERP Investment
---